Pierce
my
Skin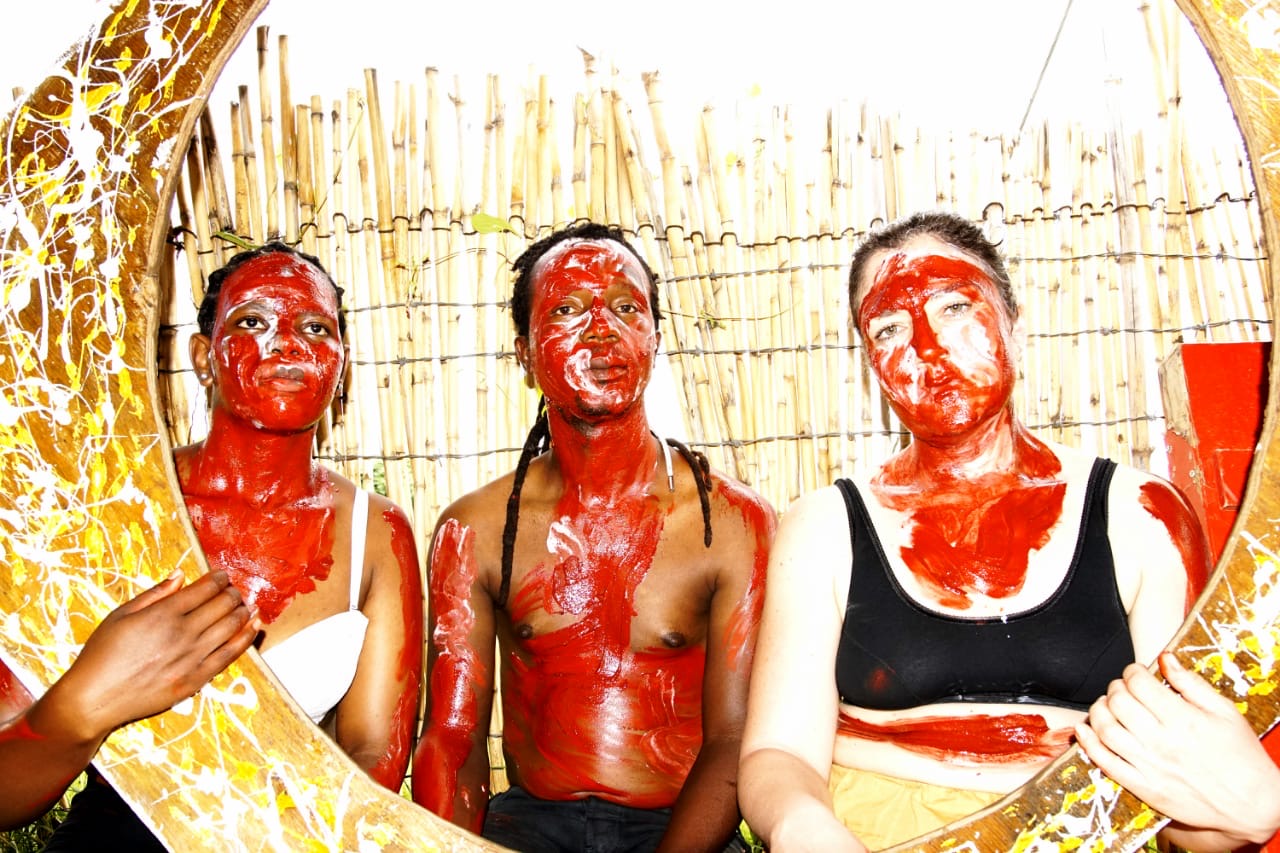 Ikaneng Moleko, Mpho Molikeng & Lilian Beidler
Credits images: Kutlane Sehloho
During two weeks in January 2020, Lilian Beidler, Mpho Molikeng, Ikaneng Moleko and Kutlane Sehloho will devise a sound performance that connects contemporary experimental electronic music and Beidler's Voicetrument with Basuto folk music and traditional Basuto instruments.
This performance is based on video footage of oral histories from interviews with people in Lesotho and Switzerland about the Swiss female doctor Bertha Hardegger ('Me Bereta).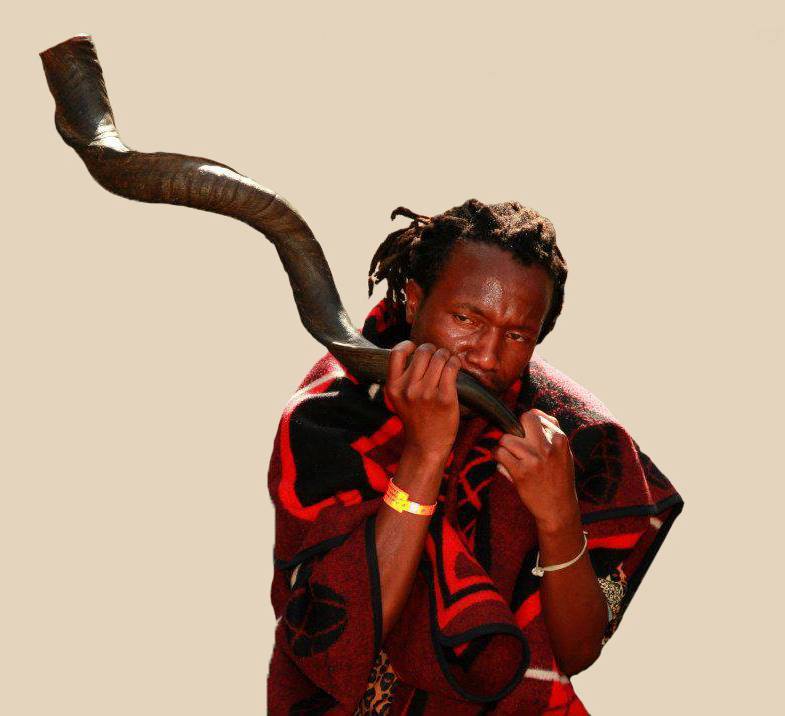 Mpho Molikeng's work can only be described as multi-disciplinary: After studying fine arts and performance he works as a curator, actor, musician, poet, painter, storyteller and cultural activist. He uses his performances to preserve traditional Basuto instruments and playing techniques.

Lilian Beidler has been working with her Voicetrument for more than five years, continuously developing this electronic instrument that uses different sensors and her voice to sonically react to individual performance spaces. She is especially interested to combine it with different vocal techniques and folk music.

Kutlane 'SoulKay Eye' Sehloho is an independent photographer from Maseru, Lesotho. His work is inspired by his life encounters, relationships and moments. He finds beauty in the rustic, and clarity where there's vagueness. He has a strong body of work that speaks of hidden hopes, dreams, happiness and our daily struggles with the world and nature.

Ikaneng Moleko - A passionate and innovative young mosotho woman with BA in Theatre & Drama and Development Studies (NUL). She is an artist/performer/actress and a former NUL Mankabelane Theatre Club member. She is also a Percussion instruments enthusiast which she started playing at church.
What the four artists have in common is the interest and openness to broaden their individual repertoire through the prism of the other and to create something new together, combining Basotho traditional music with electronics. They are persuaded that the socio-political topics the project is tackling should be discussed in a collaboration.
Behind the scenes ...
In 2017 Lilian Beidler found out about 'Me Bereta (Bertha Hardegger), a Swiss missionary doctor who had been living, working and funding hospitals in Lesotho between 1936 and 1970.
Lilian started investigating the fascinating life story of this woman collecting narratives about the doctor from people in Lesotho and Switzerland. She filmed over 12 hours of footage.
This research and the collection of oral histories resulted in a short film about "otherness", processes of healing, imperialism focussing on the role of women, faith, cultural heritage and international feminism.
The film was shown at Galerie Béatrice Brunner in Bern, Switzerland, in 2019.
In continuation of this research, in 2020 together with three other artists she formed a collective that devised a musical performance based on the stories about the missionary doctor. It was shown along some of the footage from the film, touring the places in Lesotho where the interviews have been conducted and continuing the research about above mentioned topics.
In September 2020 the collective will tour places in Switzerland where interviews were held.


The video footage forms the basis for a musical performance.
Please support us!
Contact: info (at) piercemyskin.com
(more coming soon)